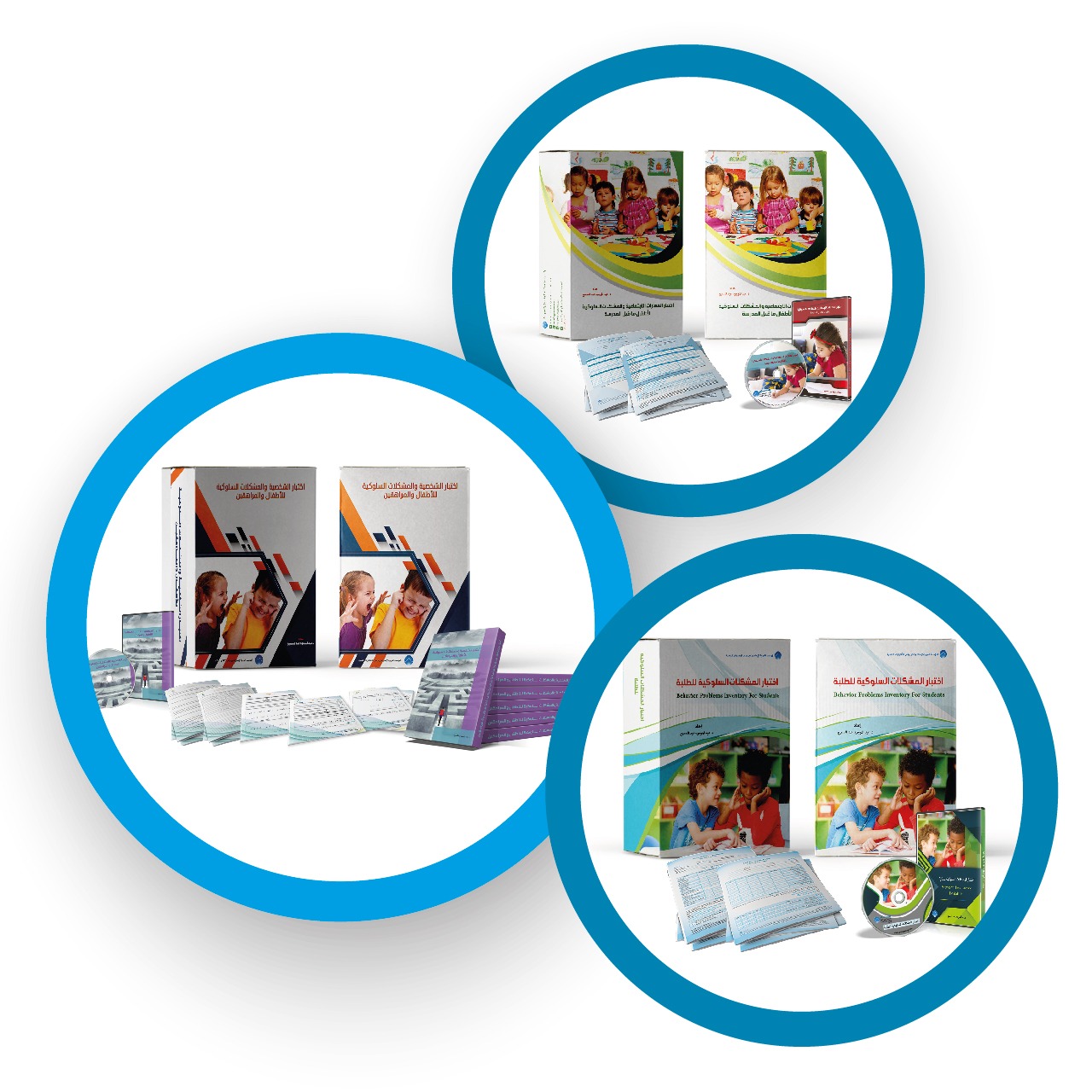 It is a standardized test that is advantaged with a high degree of validity and reliability. It covers most of behavioral problems that occur during childhood and adolescence and factors that help in their appearance or presence such as conflict between family members and parental incompatibility. The test also covers common mental disorders at this stage, such as attention deficit and hyperactivity disorder (ADHD) and conduct disorder.
Purpose
Scoring
main domains
Components of Test Bag:
Category
Age
Admin - time
Administration Language:
Report language:
Test language
Availability
To asset the social and behavioral problems of children and adolescents
Directly after finishing administration
The test consists of the following dimensions: hyperactivity/ impulsivity, attention deficit, cognitive skills, academic achievement, kleptomania, oppositional defiant disorder, antisocial behavior, behavioral dyscontrol, noncompliance, conduct disorder, conflict among family members, parental incompatibility, explosive disorder, deviation of growth path, hallucination and delusions, separation anxiety, limited relationship with peers, peer conflict, pyromania, psychosomatic concerns, muscular tension and anxiety, obsessive-compulsive disorder, social introversion, social isolation, social anxiety, fear and anxiety depression, insomnia general anxiety, panic, and selective mutism.
1. Record Forms 2. Examiner's Guide 3. CD includes scoring software to be used on PC.
Behavior Tests
6 - 18
60-90
Arabic / English
Arabic / English
Arabic / English
Available
Arab Corporation for Preparing, Standardizing and Publishing Psychological Tests
Dr. Abdelmawgoud Abdelsamea