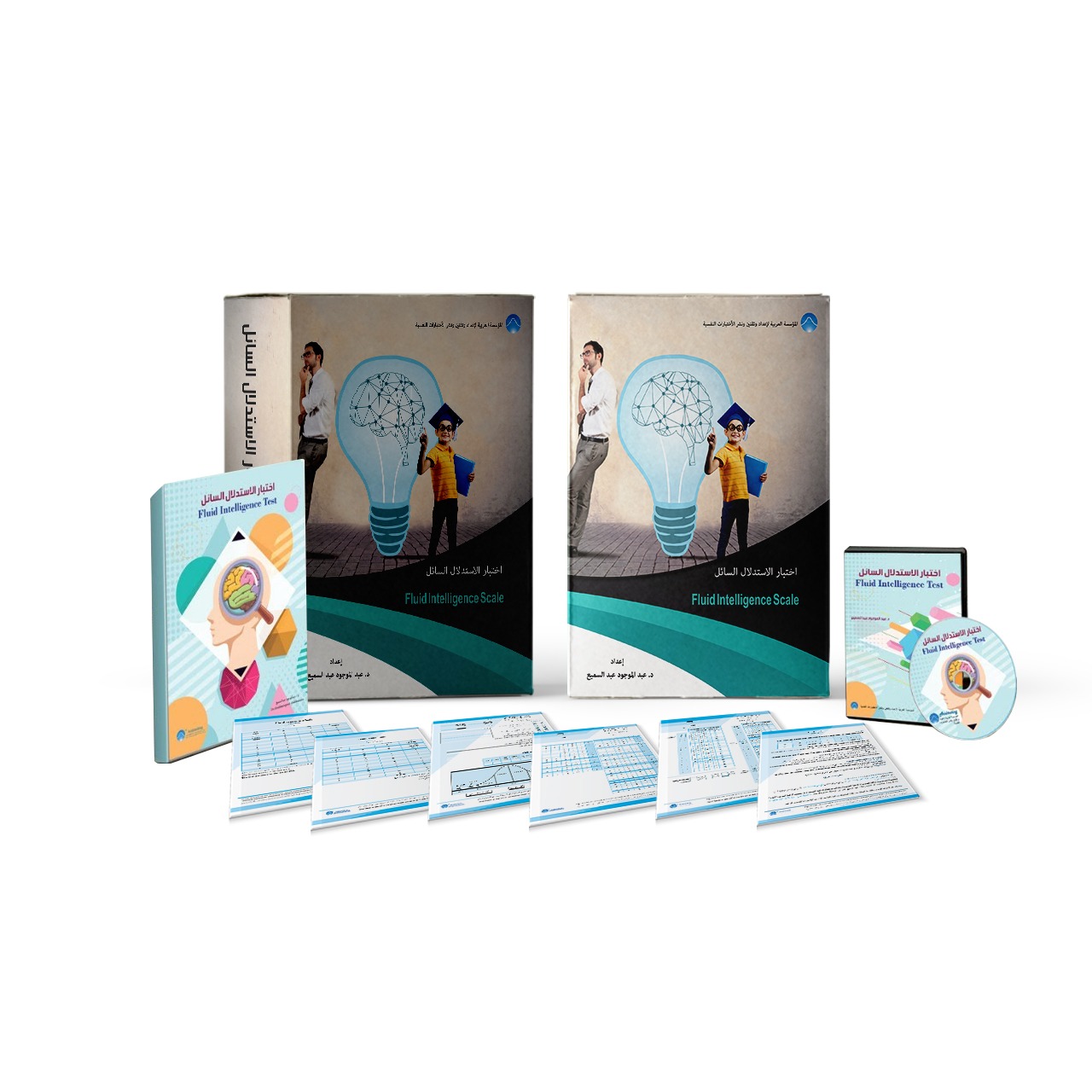 It is a scale used across different cultures to measure cognitive abilities. It can be administered to individuals from 3 years to 80 years of age.
Fluid Intelligence Scale Report
---
Amount 1
Purpose
Scoring
Scale Uses:
Components of Test Bag:
Category
Age
Admin - time
Administration Language:
Report language:
Test language
Availability
To measure intelligence
Directly after finishing administration
• It is used to predict academic performance and functioning as intelligence is one of strong indicators of academic and occupational performance. • This test can be used in quick screening in schools to identify children who suffer from learning disabilities and mental retardation. Also, it is used to identify talented individuals. After identifying those children, a comprehensive cognitive assessment is administered. Therefore, a lot of schools provide plenty of time and money for that scale especially when such assessment is required for mergence. • In the field of recruitment, intelligence explains from 30% to 70% of variation in the performance of individuals, depending on the type of work and how the performance is measured (as the correlations were between 0.56 and 0.84). Therefore, intelligence tests have been used by large companies over decades to identify the best employees who are capable of functioning well. Many psychological studies support the relationship between the high degree of intelligence and performance at work. Consequently, these tests are used by employers to identify the best candidates.
1. Record Forms. 2. Examiner's Guide. 3. CD contains the scoring computerized software through using your laptop.
Intelligence Tests
3 - 80
15-30
Arabic / English
Arabic / English
Arabic / English
Available
Arab Corporation for Preparing, Standardizing and publishing Psychological Tests
Dr. Abdelmawgoud Abdelsamea