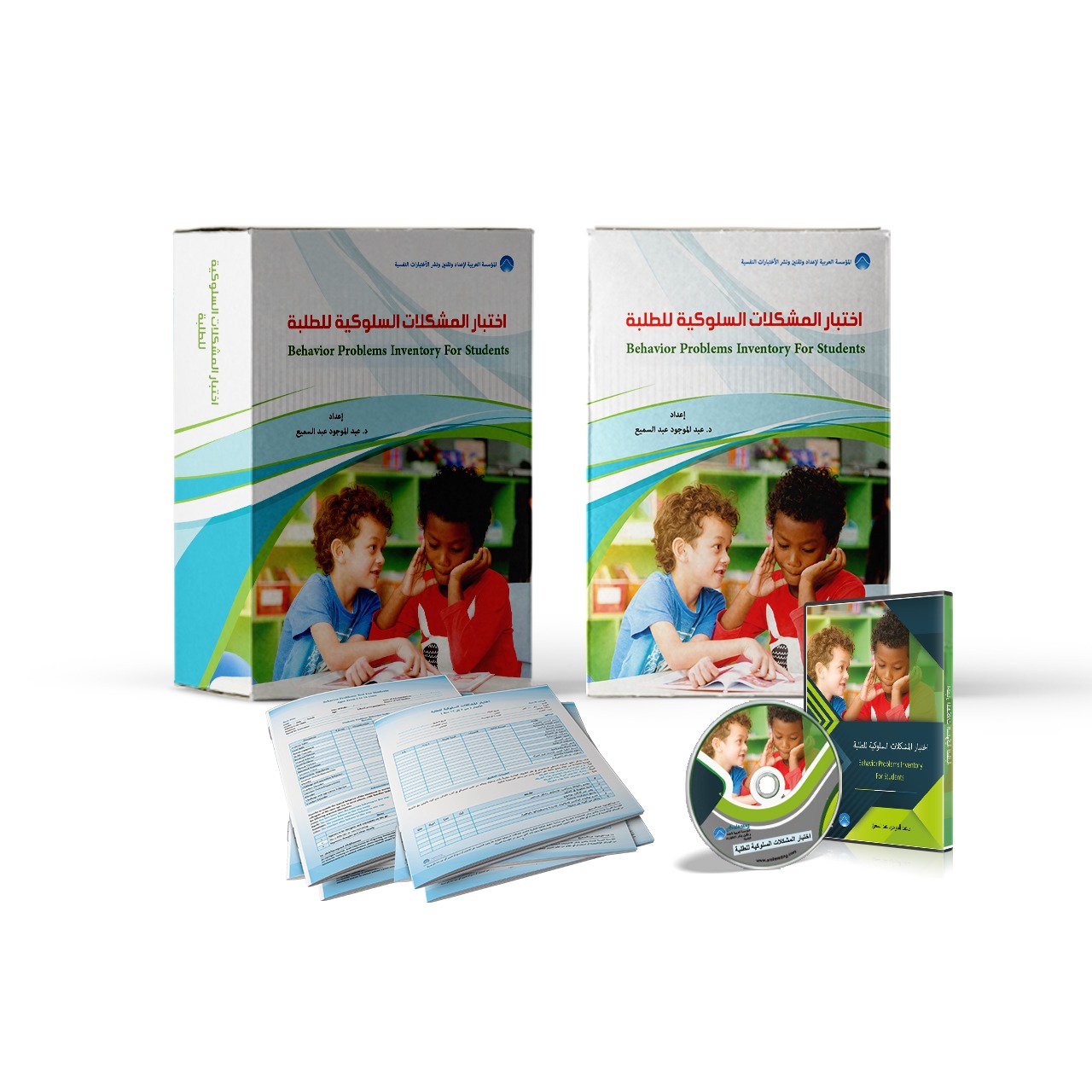 The scale is standardized on the Arab environment and it has a high degree of validity and reliability. It consists of three major parts; the first part is related to regular problems that are common at schools such as behavioral problems, academic problems, regular behaviors, health concerns, and physical violence. The second part is related to behavioral disorders such as attention deficit, hyperactivity, and conduct disorder. The third part is related to psychological disorders common among children and adolescents such as separation anxiety, social anxiety, compulsive disorder, general depression, panic disorder, and selective mutism.
Behavioral Problems for Students Test Report
---
Amount 1
Purpose
Scoring
main domains
Components of Test Bag:
Category
Age
Admin - time
Administration Language:
Report language:
Test language
Availability
To assess behavioral problems in school.
Directly after finishing administration
The test consists of the following dimensions: academic habits, emotional stress, health concerns, physical violence, behavioral problems, parental participation, social skills, behavioral problems, verbal violence, unusual behaviors, obsessive-compulsive disorder, social introversion, social isolation, social anxiety, fear and anxiety, depression, insomnia, general anxiety, panic disorder, selective mutism, hyperactivity and attention deficit, oppositional defiant disorder, conduct disorder, explosive disorder.
1. Record Form. 2. Examiner's Guide. 3. CD that includes scoring program to be used on PC.
Behavior Tests
6 - 18
30-60
Arabic / English
Arabic / English
Arabic / English
Available
Arab Corporation for Preparing, Standardizing and Publishing Psychological Tests
Dr. Abdelmawgoud Abdelsamea