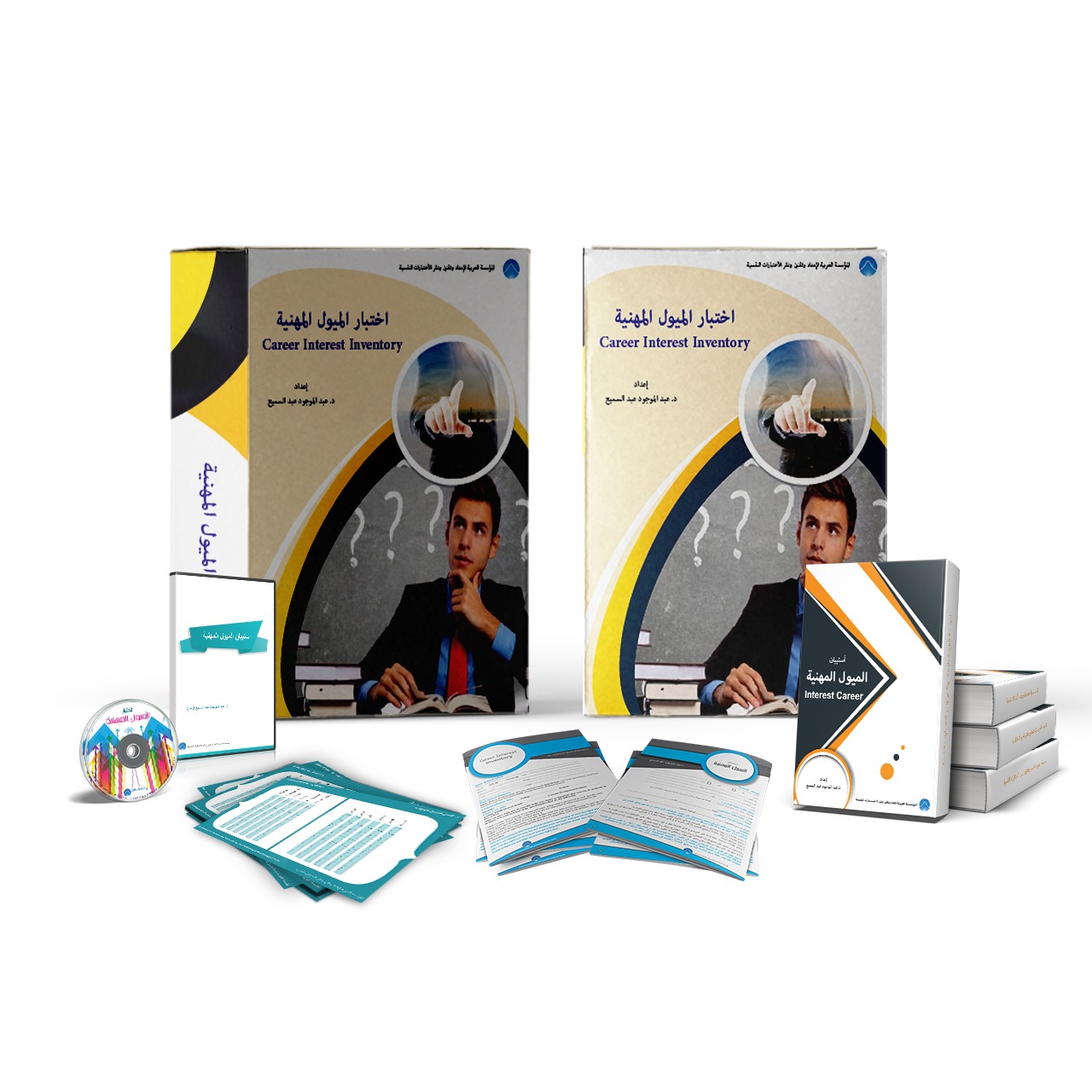 This test was designed according to (Holland's Career Types /Holland's Occupational Themes/ Holland's Codes or RIASEC.) It is advantaged with a high degree of validity and reliability. The test is individually or group administered at age of 14 years-equivalent to the third preparatory grade and up to 80 years.
Career Interests Inventory
---
Amount 1
The Manual of Career Interests Test
---
Amount 1
Purpose
Scoring
main domains
Advantages
Components of Test Bag:
Category
Age
Admin - time
Administration Language:
Report language:
Test language
Availability
To assess career interests
Directly after finishing administration.
The test is composed of 6 key domains: Realistic- Investigative- Artistic- Social- Enterprising- and Conventional.
• It helps students to choose their suitable scientific specializations. • It helps the individuals to understand and determine their career interests. • It helps the individuals determine their goals and find a consistency between their interests and their future career • It helps companies to choose eligible employees for the company. • It helps companies to prepare training and development programs for employees. • It helps in career shift process. • It provides a great number of careers that correspond to the individual's career interests through showing the most suitable careers. • At the end of the report, there are recommendations that help to choose the suitable occupation. • It provides the individual with another perspective on his/her interests through evaluating someone else.
1. Examiner's Guide 2. CD contains the scoring computerized software (you can choose between direct administration through computer, internet, or through taking the answers through the scanner in group administration). 3. 25 Record Forms in both Arabic and English. 4. 25 profiles in both Arabic and English 5. Kit for tools
Career Tests
14 - 80
30-60
Arabic / English
Arabic / English
Arabic / English
Available
Arab Corporation for Preparing, Standardizing and Publishing Psychological Tests
Dr. Abdelmawgoud Abdelsamea